I loved Neely and Ashley's Sunday Social questions this week because they're all about MOVIES!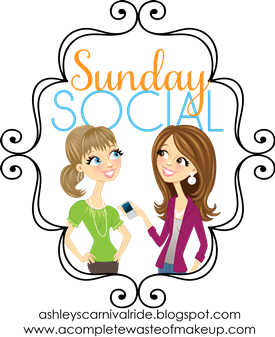 1. What is your favorite movie of all time?
My all-time favorite is Star Wars Episode V: The Empire Strikes Back, which makes me a true geek, I suppose - but a girly, romantic geek. I love the whole classic trilogy, but Empire is my favorite because that's where the Han and Leia story grows while Luke is off in the jungle learning how to be a Jedi, and the "I love you..." "... I know" exchange. The John Williams score in that scene is particularly beautiful. It also has Lando Calrissian swooping around in a cape.
2. What is your favorite movie quote?
If we're going for inspiration, it would have to be "Little beat big if little smart, first with the head, then with the heart" from The Power of One (which is based on the novel of the same title by Bryce Courtenay).
3. What is the best movie to watch for a girls night in?
Depending on what mood we're in, Mean Girls, Pitch Perfect or The Notebook.
4. What is the best breakup movie?
I'm not sure if I understand the concept of "breakup movie" - would that be a movie to watch after a breakup, or a movie with a breakup in it? Iris does a fabulous job of ending things with Jasper in The Holiday, AND one of the movie's themes is that someone whose heart has been broken can move on and find awesome new people to love - so I suppose it would meet both criteria.
5. Who would you want to play you in a movie about your life?
My favorites are Zooey Deschanel and Reese Witherspoon, but if they really wanted the actress to look like me, people have been telling me I look like Danica McKellar (Winnie Cooper from the Wonder Years) since I was about eight years old. Sally Field could play my mom. Josh Lucas (Jake from Sweet Home Alabama) could play Mr. Q since he's got the blue eyes and Southern accent.
6. Which movie star's closet would you want to raid?
Let's go classic - Audrey Hepburn's! I'm obsessed with vintage and Audrey is basically my style icon when it comes to keeping things simple and classic. When I'm debating over whether or not to buy a piece of clothing my ultimate test is, "would Audrey wear this?" If we're going modern, Jessica Alba always looks awesome whether she's on the street or on the red carpet - my sister-in-law and I both have a girl crush on her.